Make sure to scroll down & read the description of video/podcast content we offer on the website!
Follow these 2 steps, #1: pick a subscription option, and #2 follow the simple instructions to complete your registration. PayPal now accepts all major credit cards & PayPal accounts for membership! When you sign up we do not see your sensitive personal information. It is a priority for us to make your experience as a member of this website a safe one, and an enjoyable one! Your privacy is our priority! (Available worldwide) SCROLL DOWN FOR A SUMMARY OF THE FEATURES WITH THIS WEBSITE! Payments are reoccurring, just use the unsubscribe button if you wish to stop payments or change to another payment option.
ATTENTION: If you are a returning member, and you are picking a new subscription package, LOG IN TO YOUR EXISTING ACCOUNT FIRST, and pick the subscription of your choice afterwards so the payment is attached to your existing account or you'll have to create a new one. If you run in to any problems just email Bruce with the email located below.
All membership options unlock full access to all Blitz Team content!
Bronze (5.99 for 1 month):
Silver (9.99 for 2 months):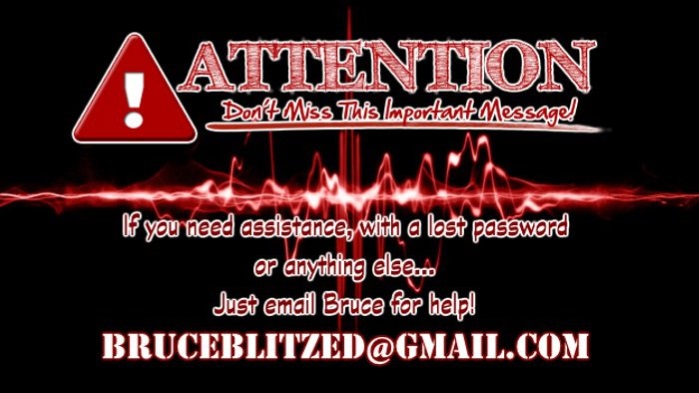 Cancel your subscription at any time:
ATTENTION! What type of content will you gain access to as a subscriber?
This website is full of Blitz Sports Network archives featuring sports talk, wrestling talk, and entertainment talk. The world knows us for our Michael Jordan videos, old wrestling reviews (John Cena rants LOL), and some found interest in other sports & entertainment talk as well. Lightning was caught in a bottle here, we had a ton of fun together, and this is where the archives exist. Any new content will be posted sparingly.
Some have asked, what happened to Bruce Blitz? Nothing. Bruce was a lucky podcaster who was able to discuss topics of interest in front of basketball fans, wrestling fans, combat sports fans, football fans, and entertainment fans... since 2005. It doesn't get any cooler than building your own sports network, I mean, that's fairy tale stuff people normally only dream of. So, guys, nothing lasts forever, but what we had here truly was special. Bruce retired from podcasting because it was just... time. It was time. There will be more video projects in the future (Michael Jordan), but 17 years is a long time and we sure did make a bunch of fun memories together. Thank you for checking out the shows! Have a good day, and well wishes to all your friends & loved ones. Whether it ended the way you hoped or not, God Bless, and hopefully you take with you a bunch of great memories & fun times to remember. Thank you to each and every one of you for the roles you played in the great times and great memories whether you were here for sports, wrestling, gaming, or just a place to hang out!