Follow these 2 steps, #1: pick a subscription option, and #2 follow the simple instructions to complete your registration. PayPal now accepts all major credit cards & PayPal accounts for membership! When you sign up we do not see your sensitive personal information. It is a priority for us to make your experience as a member of this website a safe one, and an enjoyable one! Your privacy is our priority! (Available worldwide) SCROLL DOWN FOR A SUMMARY OF THE FEATURES WITH THIS WEBSITE! Payments are reoccurring, just use the unsubscribe button if you wish to stop payments or change to another payment option.
ATTENTION: If you are a returning member, and you are picking a new subscription package, LOG IN TO YOUR EXISTING ACCOUNT FIRST, and pick the subscription of your choice afterwards so the payment is attached to your existing account or you'll have to create a new one. If you run in to any problems just email Bruce with the email located below.
All membership options unlock full access to all Blitz Team content!
Bronze (5.99 for 1 month):
Silver (9.99 for 2 months):
Gold (24.99 for 6 months):
Platinum (39.99 for a year):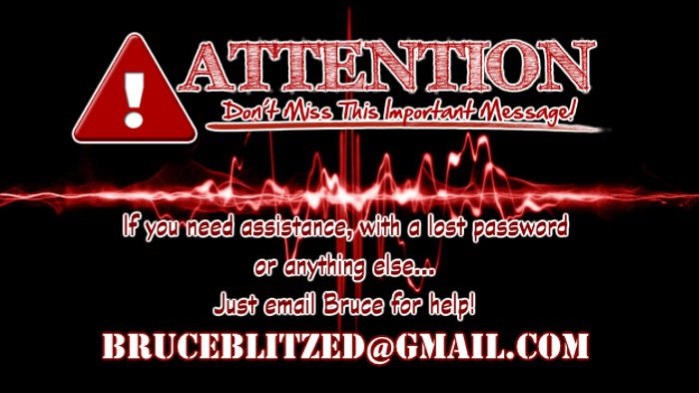 Cancel your subscription at any time:
ATTENTION! What type of content will you gain access to as a subscriber?
The Blitz Team Supercast! This is a weekly show, that has taken our creativity to new heights! We discuss all the weekly news in NBA, NFL, MMA, Boxing, Movies, Video Games, and NCAA Sports! We discuss all the hot topics & give our takes! You will also be entertained by multiple characters who invade the show with some comedic appearances! This is a newer show that has become our flagship weekly show with high production quality and creativity!
Blitz Team VIP OT Video! This is a monthly show where we discuss sports & entertainment topics! We also react to viral videos, fail videos & comedy videos during the show as well! You also receive access to over 330 previous episodes as well!
Hangin with Blitz! This is a monthly show where we conduct a Q&A session, and Bruce Blitz shows off some memorabilia and interesting collectibles! This is a new show, a new concept, and a ton of fun!
The Blitz Team Hotline! This is a monthly show where YOU call in and share your takes on sports & entertainment! This show features our viewers from beginning to end & their takes! You also gain access to over 140 previous episodes as well!
The Blitz Hardcore Podcast! This is a monthly show where you receive another roundtable discussion about hot topics, historical topics, and whatever is on our mind! We have now done over 800 Blitz Hardcore Podcast episodes & you receive access to all the video podcast archives!
UFC & Boxing Reviews! Bruce Blitz & his co-hosts give a detailed breakdown of all the major Boxing fights, UFC Fight Night shows, and UFC PPV's!
Movie Reviews! Bruce Blitz has reviewed every MCU movie, and a long list of movies in detail! We have a solid library of movie reviews with more to come!
Blitz Team Content is more diversified than ever! We do our absolute BEST to keep you entertained & informed!
For almost 15 years, Bruce Blitz & the Blitz Team has led the charge providing our supporters with thought provoking content that challenges the mainstream narratives that irritate most of us.
We are dedicated at keeping you up to date!
Why purchase access to our content? We offer you unique & diverse perspectives on so many different topics. We are not the mainstream media. This is a unique platform built with the help of our supporters, for our supporters. The Blitz Team is a community that features extraordinary individuals from many different backgrounds & walks of life. The camaraderie on our website is infectious. For the cost of a magazine subscription, to most magazines, you can unlock access to all the hard work we've put in to this content for almost 15 years.
On the Blitz Sports Network we feature coverage on the following:
- The NFL
- The NBA
- MMA
- Boxing
- College football
- College basketball
- Movies
- Video games
- Pro wrestling
- TV shows
- Anime
- Current events
- Other sports when a big news event happens
Bruce Blitz also does random topic videos when a wild news story breaks!
PLUS you have over 6,500 videos, archived on the website, that you can watch on demand.
There is always something to watch on the Blitz Sports Network, and we feature a library of videos that's competitive with almost anyone on the internet.
All videos are streamed/broadcast/archived in HD.
DON'T SIT ON THE SIDELINES THIS MONTH, THIS IS ANOTHER HUGE MONTH ON BLITZ SPORTS NETWORK!