Follow these 2 steps, #1: pick a subscription option, and #2 follow the simple instructions to complete your registration. PayPal now accepts all major credit cards & PayPal accounts for membership! When you sign up we do not see your sensitive personal information. It is a priority for us to make your experience as a member of this website a safe one, and an enjoyable one! Your privacy is our priority! (Available worldwide) SCROLL DOWN FOR A SUMMARY OF THE FEATURES WITH THIS WEBSITE! Payments are reoccurring, just use the unsubscribe button if you wish to stop payments or change to another payment option.
ATTENTION: If you are a returning member, and you are picking a new subscription package, LOG IN TO YOUR EXISTING ACCOUNT FIRST, and pick the subscription of your choice afterwards so the payment is attached to your existing account or you'll have to create a new one. If you run in to any problems just email Bruce with the email located below.
All membership options unlock full access to all Blitz Team content!
Bronze (5.99 for 1 month):
Silver (9.99 for 2 months):
Gold (24.99 for 6 months):
Platinum (39.99 for a year):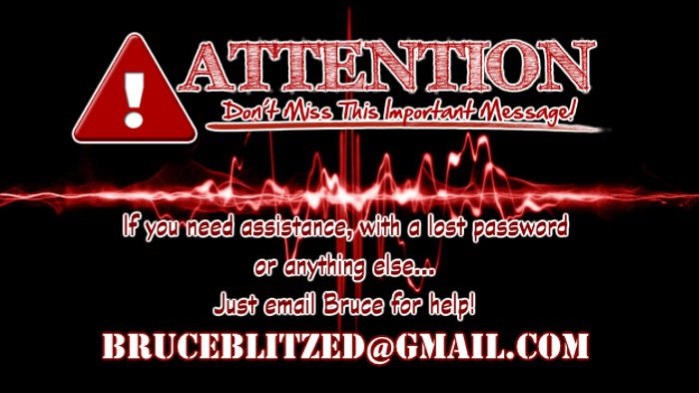 Cancel your subscription at any time:
April is an absolutely STACKED month with sports & wrestling events to be covered!! You're not the type of individual who sits on the sidelines! Get in the game with the Blitz Team in April!
If you need help with your password or anything else, just let me know ([email protected]), I'm always willing to help with any problems you may have.
- Hey, WRESTLING FANS! Do you really want to miss our Reviews for EVERY Monday Night RAW, EVERY Smackdown Live, EVERY NXT episode, and EVERY IMPACT Wrestling episode?!?!
- Timestamps (for easier browsing) are included for every WWE RAW Review, WWE Smackdown Review, and VIP OT videos.
- The WWE WrestleMania 33 Review!!! The WWE NXT Takeover: Orlando Review!!! The WWE Payback 2017 Review!!! That's 3 WWE PPV shows in one month, which means 3 WWE PPV Reviews in one month!
- Get coverage of the NFL during the off-season & every NBA game in the Blitz Team Morning News!
- UFC Reviews! Bruce Blitz will review: UFC 210 PPV | Daniel Cormier vs Anthony Johnson, Chris Weidman vs Gegard Mousasi, Patrick Cummins vs Jan Blachowicz, Will Brooks vs Charles Oliveira! UFC On Fox 24 | Demetrious Mighty Mouse Johnson vs Wilson Reis, Michelle Waterson vs Rose Namajunas, Ronaldo Jacare Souza vs Robert Whittaker, Jeremy Stephens vs Renato Carneiro, Roy Nelson vs Alexander Volkov! UFC Fight Night 108 | Cub Swanson vs Artem Lobov, Diego Sanchez vs Al Iaquinta, Ovince St Preux vs Marcos Rogerio de Lima!!
DON'T MISS OUT ON OUR NEWEST FEATURE: THE BLITZ TEAM HOTLINE! YOU GET TO CALL IN, LEAVE A VOICE MAIL, AND THE BLITZ TEAM REACTS TO YOUR VOICE MAIL ON THE AIR!
Get round table discussions about the NFL, NBA, wrestling, MMA, Boxing, and all sorts of other topics like movies & entertainment in our extremely popular Blitz Team VIP OT videos! It's an entertaining weekly dose of Blitz Team comradery!
- Bruce Blitz goes through the NFL, MMA, Boxing, and Pro Wrestling news in every single episode of the Blitz Team Morning News! Let Bruce keep you up to date on current events! Just click play!
- Bruce Blitz will also be uploading more video game commentaries to the website in April!
- Don't miss "The Best of the Blitz Team" videos where you will get a supercut of hilarious, entertaining, and memorable Blitz Team moments!
- Boxing: Bruce Blitz will post a review for the following fights: Andre Berto vs Shawn Porter, Anthony Joshua vs Wladimir Klitschko and more!
- A bonus feature to the website is the "behind the curtain" videos where you get to hear the conversations about wrestling, sports, and other topics that take place off the air!
- Also, you get random topics from Bruce, MG & others where we talk about current events in sports & wrestling, or respond to a topic suggested by viewers!
- Also, you can just take a look at the https://blitzsportsnetwork.com home page, to see what you're missing, RIGHT NOW!!!
- There's so much more, but that's a good taste of what's in store for April! Don't forget, you can go back and watch anything you've missed as well!! There are thousands of videos for you to watch!
IF YOU NEED HELP with your password or anything else, PLEASE just let me know ([email protected]). We hope to see you back, and we'll talk to you again soon! Have a great day!
- Bruce Blitz