Follow these 2 steps, #1: pick a subscription option, and #2 follow the simple instructions to complete your registration. PayPal now accepts all major credit cards & PayPal accounts for membership! When you sign up we do not see your sensitive personal information. It is a priority for us to make your experience as a member of this website a safe one, and an enjoyable one! Your privacy is our priority! (Available worldwide) SCROLL DOWN FOR A SUMMARY OF THE FEATURES WITH THIS WEBSITE! Payments are reoccurring, just use the unsubscribe button if you wish to stop payments or change to another payment option.
ATTENTION: If you are a returning member, and you are picking a new subscription package, LOG IN TO YOUR EXISTING ACCOUNT FIRST, and pick the subscription of your choice afterwards so the payment is attached to your existing account or you'll have to create a new one. If you run in to any problems just email Bruce with the email located below.
All membership options unlock full access to all Blitz Team content!
Bronze (5.99 for 1 month):
Silver (9.99 for 2 months):
Gold (24.99 for 6 months):
Platinum (39.99 for a year):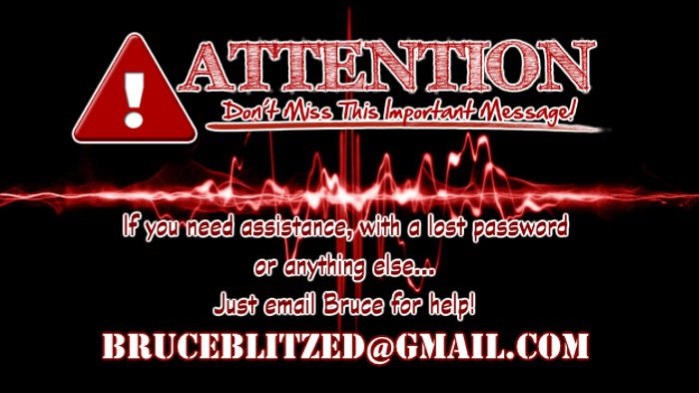 Cancel your subscription at any time:
BOOST your knowledge and enjoyment by joining today!!
What's up my friend! We wanted to let you know what we're up to this month! Take a look at this month's content outline (there will be even more)! The website is on absolute fire, and our viewers have NEVER been happier!
All of our videos live stream now! That gives you even more of a chance to be a part of the live conversation! Just look at https://blitzsportsnetwork.com to see all of those videos you're missing out on!
Here's the events we'll be covering & reviewing in July (these are all LIVE videos that archive after the broadcast):
WWE Extreme Rules 2018 PPV
Every WWE Monday Night RAW
Every WWE Smackdown Live
Every WWE NXT Show
Bruce will continue to work on catching up on IMPACT Reviews
UFC 226 PPV (stacked show!)
UFC Fight Night 133
UFC Fight Night 134
UFC on FOX 30
All of the NBA off-season moves including all of the huge free agency moves in July
All of the NFL off-season news
Lucas Matthysse vs Manny Pacquiao
Other features to the website (these are all LIVE videos that archive after the broadcast):
Bruce Blitz's Random Rants - You never know what Bruce Blitz will be ranting about this time!
Bruce Blitz's Random Props - Bruce Blitz showers talented individuals with props for their effort and level of excellence!
The Blitz Team Hotline - We take phone calls from YOU every Wednesday night! Our Blitz Team Hotline callers are incredibly passionate about their favorite subjects!
The Blitz Team VIP OT Video - The VIP OT videos have become the most popular video on the website every week. There is something for everyone in these videos! Get the biggest panels, a wide range of topics, and TIMESTAMPS are included so you can pick which segment you watch! These are loaded live streams where no subject is off limits! We talk about everything sports, entertainment, movies, music, video games, pro wrestling, current events, plus much more! Our newest segment in the Blitz Team VIP OT has caught fire, the Blitz Team Loveline where we offer advice to fellow Blitz Team members with their love life! (These have been wild!)
Bruce Blitz Gaming Commentaries - Bruce has introduced a number of new games in to the rotation, and these have been so much fun! Bruce plays a number of video games & interacts with you in a live chat room during the broadcast! Bruce Blitz also plays other panel members in various video games!
Blitz Team Morning News - Your daily dose of sports & wrestling news! Get full coverage of the NBA, NFL, Boxing, MMA, Wrestling, and more!
Random Topics - You never know when Bruce will go live on a subject or breaking news!
Blitz Team WWE Power Rankings & WWE Garbage Moment of the Week! (We will be resuming these this month, and catching up on old episodes!)
We also pick a "commenter of the week" at the end of every WWE Smackdown Review!
Bruce Blitz Movie Reviews - Bruce has been reviewing all of the movies from the MCU, and that will continue in July! Also, Bruce will be reviewing Justice League, will he bury Ben Affleck again?
Scheduled video games in Bruce Blitz's rotation this month:
NBA 2k18
WWE 2k18
UFC 2 (Not interested in UFC 3 based on the reviews)
Battlefield 4
Friday The 13th: The Game
NASCAR Heat 2
The Golf Club 2
Rocket League
TrackMania Turbo
Plus there are 4 more games Bruce has yet to introduce to the rotation, coming soon!
And whatever else Bruce decides to play!
Don't miss the "Best of the Blitz Team" videos! These are videos with the best highlights and funniest moments from the Blitz Team!
With the 5,000+ Blitz Team videos on Blitz Sports Network, there is ALWAYS something entertaining to watch! There is never an excuse to NOT be entertained on Blitz Sports Network with our massive archive of videos!
DON'T SIT ON THE SIDELINES THIS MONTH, THIS IS ANOTHER HUGE MONTH ON BLITZ SPORTS NETWORK!