Follow these 2 steps, #1: pick a subscription option, and #2 follow the simple instructions to complete your registration. PayPal now accepts all major credit cards & PayPal accounts for membership! When you sign up we do not see your sensitive personal information. It is a priority for us to make your experience as a member of this website a safe one, and an enjoyable one! Your privacy is our priority! (Available worldwide) SCROLL DOWN FOR A SUMMARY OF THE FEATURES WITH THIS WEBSITE! Payments are reoccurring, just use the unsubscribe button if you wish to stop payments or change to another payment option.
ATTENTION: If you are a returning member, and you are picking a new subscription package, LOG IN TO YOUR EXISTING ACCOUNT FIRST, and pick the subscription of your choice afterwards so the payment is attached to your existing account or you'll have to create a new one. If you run in to any problems just email Bruce with the email located below.
All membership options unlock full access to all Blitz Team content!
Bronze (5.99 for 1 month):
Silver (9.99 for 2 months):
Gold (24.99 for 6 months):
Platinum (39.99 for a year):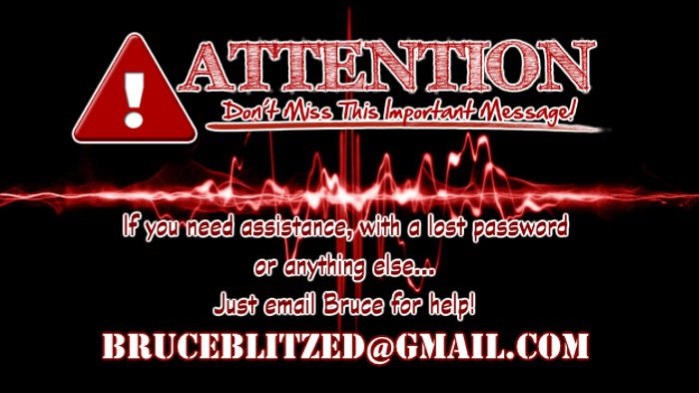 Cancel your subscription at any time:
- July is an explosive month with sports & wrestling events to be covered!! Don't miss out on the fireworks with the Blitz Team in July! In this email you'll find out what we have planned, for https://blitzsportsnetwork.com THIS MONTH! Make sure to check this ENTIRE EMAIL to see what you're missing out on, in JULY! We would LOVE to have you join in on the BLITZ TEAM CONVERSATION again, as we discuss all of these topics!
If you need help with your password or anything else, just let me know ([email protected]), I'm always willing to help with any problems you may have.
- Hey, WRESTLING FANS! Do you really want to miss our Reviews for EVERY Monday Night RAW, EVERY Smackdown Live, EVERY NXT episode, and EVERY IMPACT Wrestling episode?!?!
- Timestamps (for easier browsing) are included for every WWE RAW Review, WWE Smackdown Review, WWE Pay Per View Review, and VIP OT videos.
- The WWE Great Balls of Fire 2017 Review!!! The WWE Battleground 2017 Review!!! That's 2 WWE PPV shows in one month, which means 2 WWE PPV Reviews in one month!
- Get coverage of the NFL during the off-season & NBA during the off-season in the Blitz Team Morning News!
- One of our newer features, THE BLITZ TEAM HOTLINE, is the fastest growing show in the history of the website! This show has gained wild popularity in a short amount of time! The concept is simple! On Wednesday Nights we take PHONE CALLS FROM YOU, you leave a voice mail, we react to the voice mails on the air, and YOU get to hop on the stage & be part of the show! Folks from every corner of the planet call in and share their thoughts on wrestling, sports, and much more! If you choose to merely be a viewer of the show, you will hear hilarious calls, hilarious impressions, intense rants, different opinions, and a very diverse set of personalities! Join in on the conversation and be a part of the Blitz Team Hotline show this week!
- Blitz Team Participation Topics - So, we added another new feature to Blitz Sports Network this past month. The "Blitz Team Participation Top 10" topics. With these Blitz Team Top 10 videos, YOU pick the results. A vote is taken for every Blitz Team Participation Top 10 video. Bruce will film the video, and relay the message that you send in the vote. Your name (screen name or just first name) will appear IN THE VIDEO! These are write in votes, and you are not restricted to limited answers. This is just yet another way for you to be part of the process and for you to be part of the videos! We are always looking for new ways to make you part of the on-air experience! You can also participate by calling in DIRECTLY to the Blitz Team Hotline every Wednesday. You can participate by taking part in the fully responsive comment section & have your opinions read on the air in segments like the "Blitz Team Power rankings"!
- Bruce Blitz reacts videos - In the spirit of keeping an amazing flow of content, Bruce Blitz has committed to yet another feature on the website with the "Bruce Blitz Reacts" videos. Website subscribers pick videos for Bruce to watch, and he reacts to those videos, on camera! Some "interesting" videos have been chosen for Bruce Blitz reacts videos, to say the least! Let the comedy and shocking moments continue!
- UFC Reviews! Bruce Blitz will review: UFC 213 PPV | Amanda Nunes vs Valentina Shevchenko! Robert Whittaker vs Yoel Romero! Curtis Blaydes vs Daniel Omielanczuk! Fabricio Werdum vs Alistair Overeem! Anthony Pettis vs Jim Miller! UFC Fight Night 113 | Gunnar Nelson vs Santiago Ponzinibbio! UFC on Fox 25 | Chris Weidman vs Kelvin Gastelum! Jimmie Rivera vs Thomas Almedia! UFC 214 PPV | Daniel Cormier vs Jon Jones! Tyron Woodley vs Demian Maia! Cristiane Justino vs Tonya Evinger! Jason Knight vs Ricardo Lamas! Jimi Manuwa vs Volkan Oezdemir! Plus daily MMA coverage in the Blitz Team Morning News!
- Get round table discussions about the NFL, NBA, Pro Wrestling, MMA, Boxing, and all sorts of other topics like movies & entertainment in our extremely popular Blitz Team VIP OT videos! It's an entertaining weekly dose of Blitz Team comradery!
- Bruce Blitz goes through the NFL, MMA, Boxing, and Pro Wrestling news in every single episode of the Blitz Team Morning News! Let Bruce keep you up to date on current events! Just click play!
- Bruce Blitz will also be uploading more video game commentaries to the website in July!
- Don't miss "The Best of the Blitz Team" videos where you will get a supercut of hilarious, entertaining, and memorable Blitz Team moments!
- Boxing: Bruce Blitz will post reviews for Manny Pacquiao vs Jeff Horn & Mikey Garcia vs Adrien Broner!
- A bonus feature to the website is the "behind the curtain" videos where you get to hear the conversations about wrestling, sports, and other topics that take place off the air!
- Also, you get random topics from Bruce, MG & others where we talk about current events in sports & wrestling, or respond to a topic suggested by viewers!
- Also, you can just take a look at the https://blitzsportsnetwork.com home page, to see what you're missing, RIGHT NOW!!!
- There's so much more, but that's a good taste of what's in store for July! Don't forget, you can go back and watch anything you've missed as well!! There are thousands of videos for you to watch!